Contact
Please contact us for further information about our services. Our specialists will respond to you directly. For further information about the distribution of our funds, please
contact our sales team
.
By incorporating ESG factors at various stages of the investment process, BLI aims to make informed, relevant and responsible investment decisions that will generate sustainable returns over the long term.
By signing the United Nations Principles for Responsible Investment (UN PRI) in 2017, BLI has made a long-term commitment. We are convinced that we are moving in the right direction, but we are also aware that this is an ever evolving field that requires significant adaptive capacity and the ability to stay the course based on solid and sustainable (financial and extra-financial) management principles.

Thierry Feltgen, Head of SRI Strategy & Stewardship
A sustainable and responsible approach rooted in BLI's historical long-term philosophy
Aware of its social responsibility related to the investments made on behalf of its investors, BLI - Banque de Luxembourg Investments signed the principles of Responsible Investment (UN PRI) in July 2017 with the objective of implementing them through three main axes: integration of ESG factors in the investment process, engagement and active voting policy.
As a signatory of the UN PRI, BLI is committed to respecting these 6 principles and contributing to the improvement of the global financial sector by promoting best practices.
Our investment philosophy has been built on a long-term perspective. We believe that any company or bond issuer committed to sustainable growth, respecting not only the interests of its shareholders (or debtors in the case of a bond) but also those of its employees, suppliers, customers, the wider community and the environment, should in the long term perform better through reduced exposure to and/or better management of ESG risks. Extra-financial research therefore enables us to implement our best convictions in order to generate solid added value for our clients.
BLI's sustainable and responsible investment policy has been defined in line with our historical investment philosophy based on conviction-based management with a long-term focus and is applied at different stages of the investment process: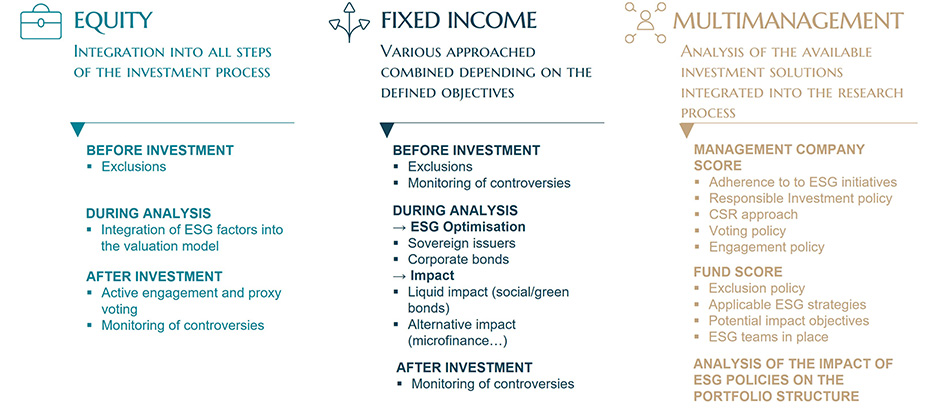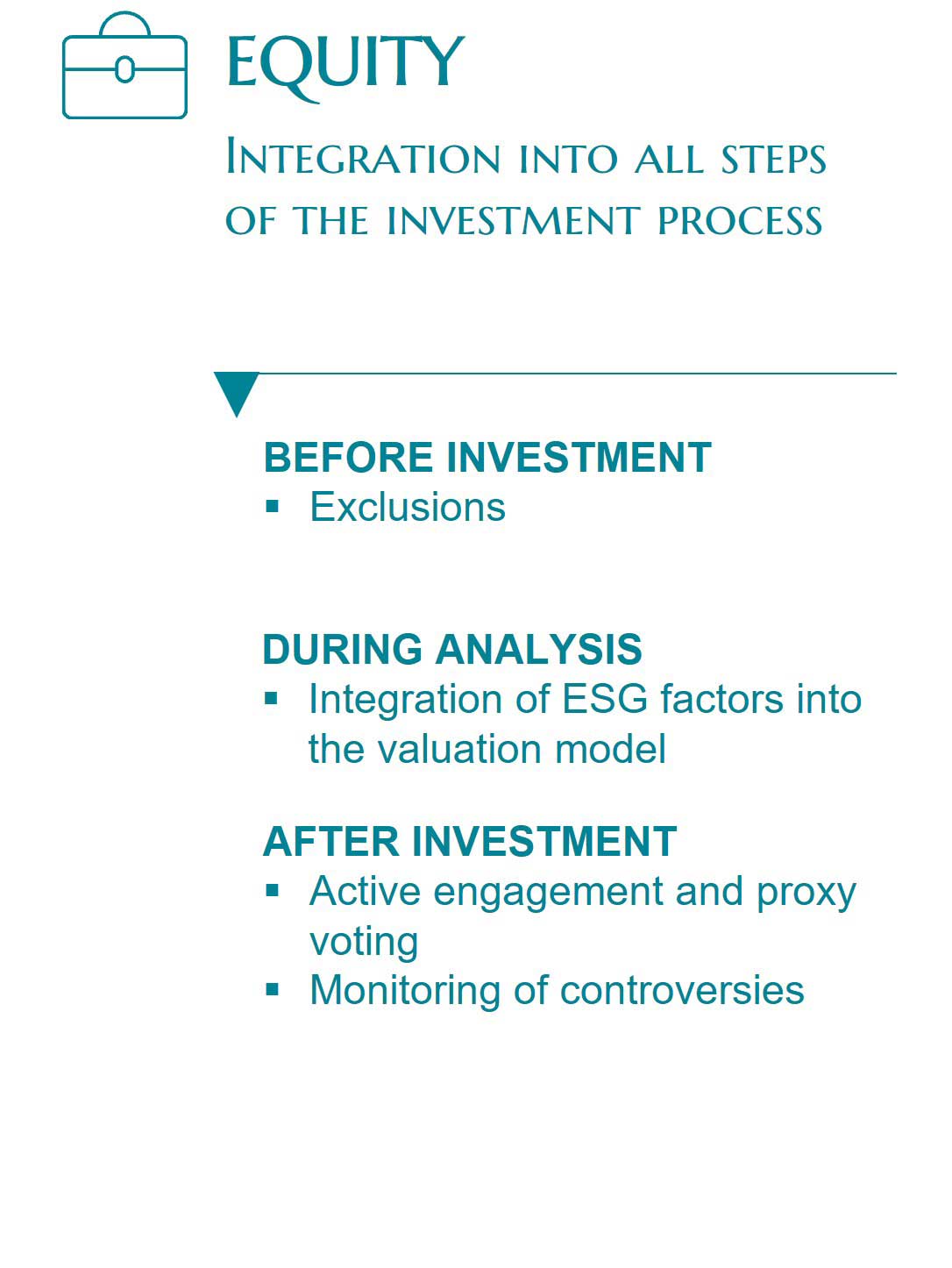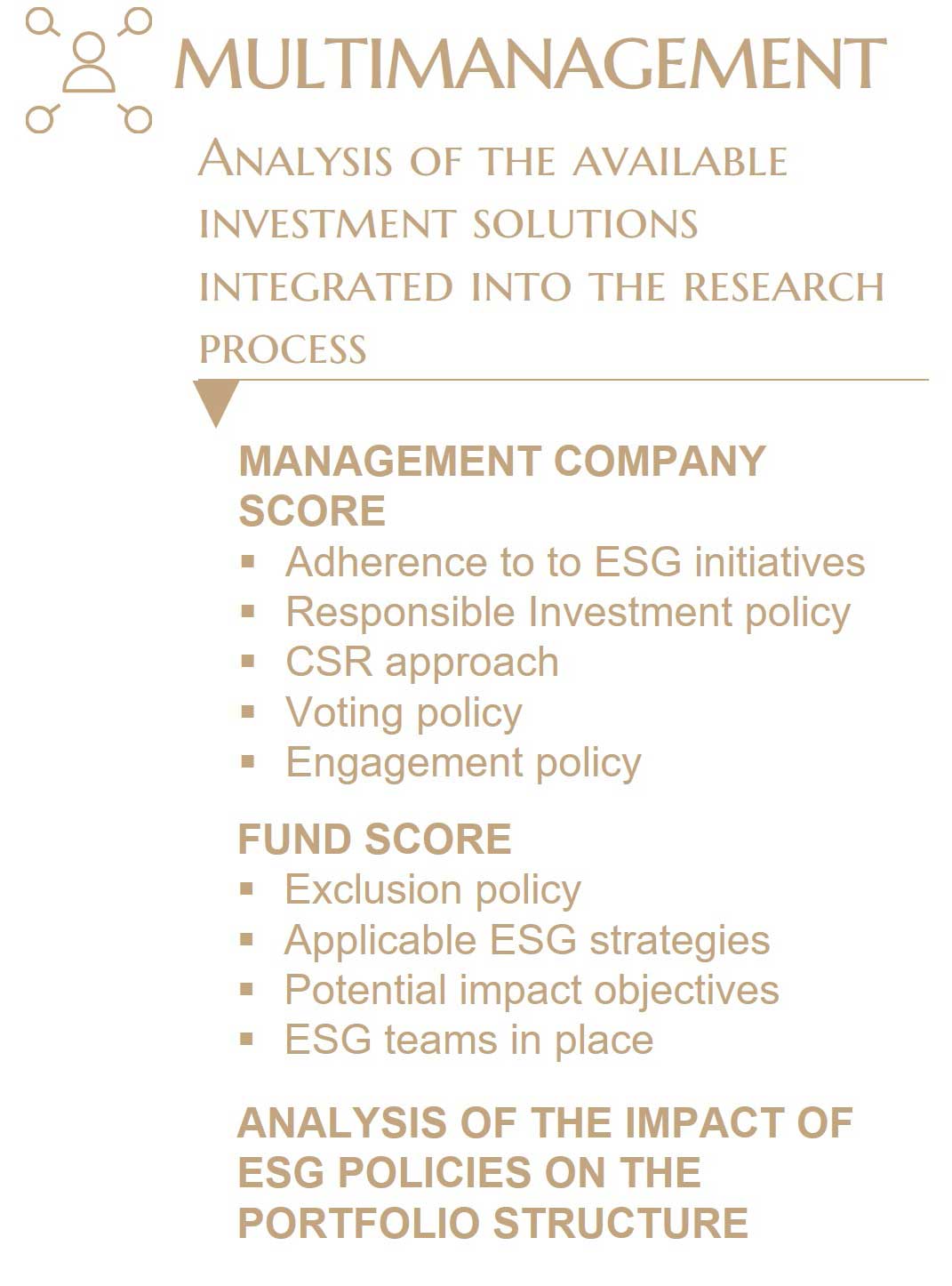 (*) SRI investments: approaches adapted to each asset class
Regulation (EU) 2019/2088 on sustainability-related disclosures in the financial services sector (SFDR)
The SFDR, part of the EU's ESG Action Plan, introduces various disclosure-related requirements for financial market participants, in relation to the integration of sustainability risks as well as the adverse impacts on sustainability factors.
For further details on regulatory disclosures, please refer to the document "Sustainable and Responsible Investing at BLI" and to our SRI Activity Report.
More information