Contact
Please contact us for further information about our services. Our specialists will respond to you directly. For further information about the distribution of our funds, please
contact our sales team
.
Ivan Bouillot,
Equity Fund Manager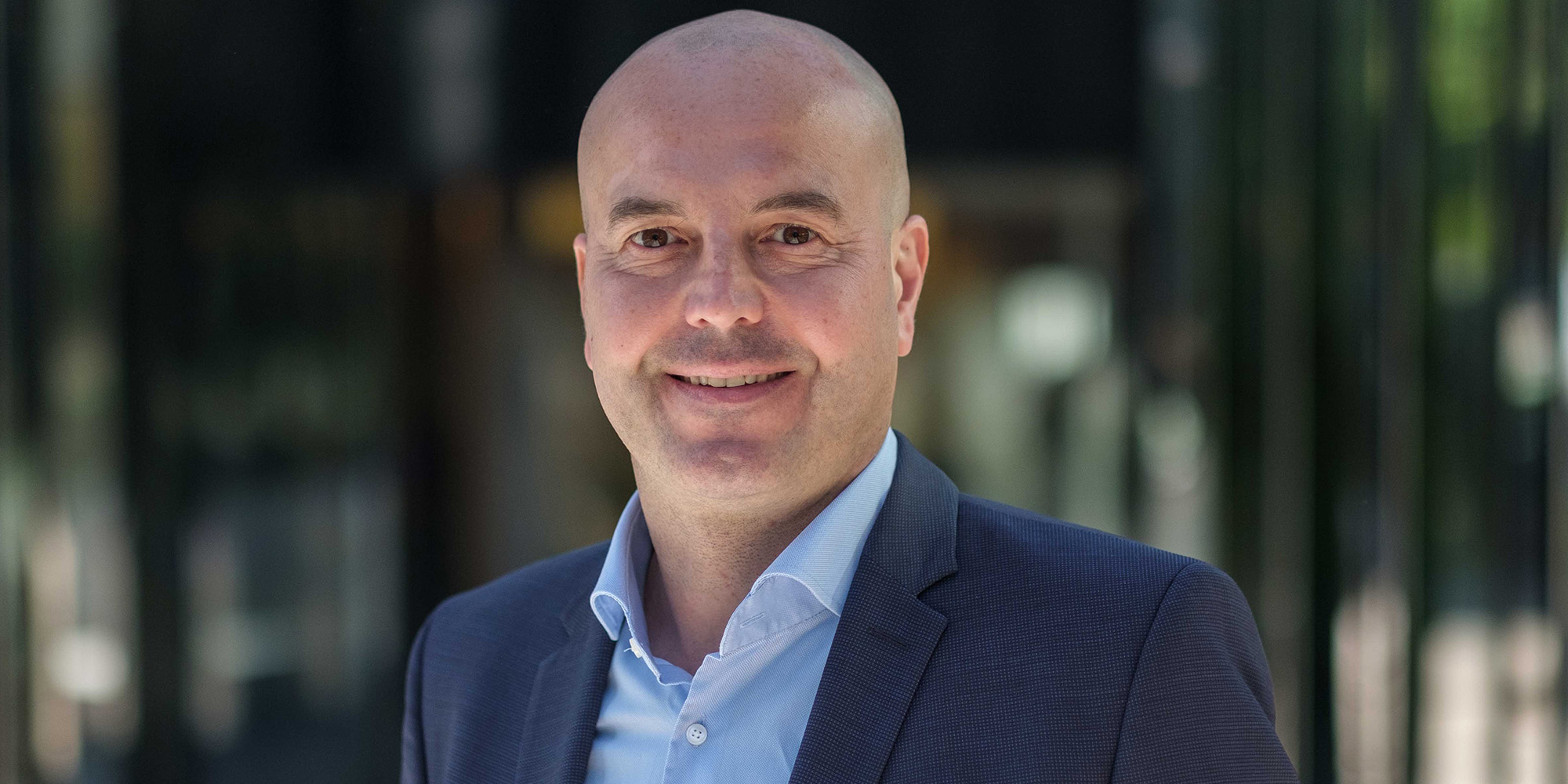 Following two years as portfolio manager and investment advisor at Banque Degroof Luxembourg, Ivan joined Banque de Luxembourg in 2000 as a financial analyst, and was appointed head of European equity investments for the Bank's fund range in 2004.
Ivan has a degree in Business and Finance from the ICHEC University in Brussels. In 2000, he obtained his CEFA (Certified EFFAS Financial Analyst) diploma and he has been a CFA (chartered financial analyst) charter holder since 2006.
Investment funds managed:
Ivan Bouillot
Equity Fund Manager
An error occurred while processing the template.
The following has evaluated to null or missing:
==> stringUtilities.removeAccent(stringUtilities.replace(auteur," ","-",true))  [in template "10157#10197#1087709" at line 22, column 46]

----
Tip: If the failing expression is known to legally refer to something that's sometimes null or missing, either specify a default value like myOptionalVar!myDefault, or use <#if myOptionalVar??>when-present<#else>when-missing</#if>. (These only cover the last step of the expression; to cover the whole expression, use parenthesis: (myOptionalVar.foo)!myDefault, (myOptionalVar.foo)??
----

----
FTL stack trace ("~" means nesting-related):
	- Failed at: #assign auteururl = stringUtilities.r...  [in template "10157#10197#1087709" at line 22, column 25]
----
1

<#assign langue = locale?substring(0,locale?last_index_of("_"))> 
2

<#assign GroupLocalService = serviceLocator.findService("com.liferay.portal.kernel.service.GroupLocalService")> 
3

<#assign main_group = GroupLocalService.getGroup(groupId)/> 
4

<#assign main_group_short_name = main_group.getFriendlyURL() /> 
5

 
6

<#assign htmlutil = staticUtil["com.liferay.portal.kernel.util.HtmlUtil"]> 
7

<#assign serviceContext = staticUtil["com.liferay.portal.kernel.service.ServiceContextThreadLocal"].getServiceContext()> 
8

<#assign httpServletRequest = serviceContext.getRequest()> 
9

 
10

<div class="article-wrapper topics-index-wrapper by-author"><div class="topics-index-list"> 
11

    <#assign dontDisplayTheLast = "true"> 
12

    <#assign themeDisplayCurURL = themeDisplay.getURLCurrent()> 
13

	<#if entries?has_content> 
14

		<h3 id="articles-publies" style="display:none;">${languageUtil.get(locale,'articles.publies')}</h3> 
15

		<#list entries as entry> 
16

			<#assign assetRenderer = entry.getAssetRenderer()> 
17

			<#assign article_url_title = ""+assetRenderer.getArticle().getUrlTitle(locale)> 
18

			<#assign xml = saxReaderUtil.read(assetRenderer.getArticle().getContentByLocale(locale))> 
19

			<#assign title = assetRenderer.getTitle(locale)> 
20

			<#if title?ends_with(" ?")><#assign title = title?substring(0 , title?length - 2) + "&nbsp;?"></#if> 
21

			<#if title?ends_with(" !")><#assign title = title?substring(0 , title?length - 2) + "&nbsp;!"></#if> 
22

			<#assign auteururl = stringUtilities.removeAccent(stringUtilities.replace(auteur," ","-",true))?lower_case> 
23

			<#assign originalImageUrl = xml.valueOf("//dynamic-element[@name='ART_IMAGE']/dynamic-content/text()")> 
24

			<#assign imageUrl = fileEntryUtil.getImageUrlByFormat(assetRenderer.getGroupId(), originalImageUrl, "newsletter")> 
25

			 
26

			<#assign auteur = xml.valueOf("//dynamic-element[@name='ART_AUTEUR']/dynamic-content/text()")> 
27

			<#if auteur != ""  && auteur != "vide"> 
28

				<#if auteur == "GuyWagner"><#assign auteur = "Guy Wagner"></#if> 
29

				<#if auteur == "FannyNosetti"><#assign auteur = "Fanny Nosetti"></#if> 
30

				<#if auteur == "DieterHein"><#assign auteur = "Dieter Hein"></#if> 
31

				<#if auteur == "IvanBouillot"><#assign auteur = "Ivan Bouillot"></#if> 
32

				<#if auteur == "JeanPhilippeDonge"><#assign auteur = "Jean Philippe Donge"></#if> 
33

				<#if auteur == "JoëlReuland"><#assign auteur = "Joël Reuland"></#if> 
34

				<#if auteur == "LucBauler"><#assign auteur = "Luc Bauler"></#if> 
35

				<#if auteur == "SteveGlod"><#assign auteur = "Steve Glod"></#if> 
36

				<#if auteur == "MarcErpelding"><#assign auteur = "Marc Erpelding"></#if> 
37

				<#if auteur == "TanguyKamp"><#assign auteur = "Tanguy Kamp"></#if> 
38

				<#if auteur == "JérémieFastnacht"><#assign auteur = "Jérémie Fastnacht"></#if> 
39

				<#if auteur == "HenrikBlohm"><#assign auteur = "Henrik Blohm"></#if> 
40

				<#if auteur == "TomMichels"><#assign auteur = "Tom Michels"></#if> 
41

				<#if auteur == "GinaKogelschatz"><#assign auteur = "Gina Kogelschatz"></#if> 
42

				<#if auteur == "LutzOverlack"><#assign auteur = "Lutz Overlack"></#if> 
43

				<#if auteur == "IsabelledeLaminne"><#assign auteur = "Isabelle de Laminne"></#if> 
44

				<#if auteur == "MarylèneDidier"><#assign auteur = "Marylène Didier"></#if> 
45

				<#if auteur == "VivianeClauss"><#assign auteur = "Viviane Clauss"></#if> 
46

				<#if auteur == "MaximeSmekens"><#assign auteur = "Maxime Smekens"></#if> 
47

				<#if auteur == "JeanAlbertCarnevali"><#assign auteur = "Jean Albert Carnevali"></#if> 
48

				<#if auteur == "JulienJonasetAnnickDrui"><#assign auteur = "Julien Jonas et Annick Drui"></#if> 
49

				<#if auteur == "AnnickDrui"><#assign auteur = "Annick Drui"></#if> 
50

			</#if> 
51

	     
52

	    	<#if themeDisplayCurURL?contains(auteururl)> 
53

		    	<div class="topics-index-item by-author"> 
54

	    	    	<a href="/${langue}/bank${main_group_short_name}/blog/-/blogpost/${article_url_title}"> 
55

	                    <div class="topics-index-item-image"> 
56

			        		<img alt="${title}" src="${imageUrl}"/> 
57

			        	</div> 
58

			        	<div class="topics-index-item-content"> 
59

		    		        <div class="topics-index-item-title"> 
60

		    		        	${title}  
61

		    		        </div> 
62

		    		        <div class="topics-index-item-date">${dateUtil.getDate(entry.getPublishDate(), "dd/MM/yyyy", locale)}</div> 
63

		    			</div> 
64

	    	    	</a> 
65

		        </div> 
66

		        <style>#articles-publies{display:block !important;}</style> 
67

			</#if> 
68

		</#list> 
69

	</#if> 
70

</div></div>